MUSIC AND ART

CAMP
9-12pm
March 20-23
Join our experienced early-childhood music and art teachers for a magical week of exploration and creation! Our camps engage and motivate young children to try new things as well as develop their skills and interests in music and visual arts. Spring Break 4-Day Camps meet Monday, March 20th through Thursday, March 23rd. Ideal for children ages 3-6 years old.
Cost: $400/week
Register by March 1st and we'll deduct $25 off tuition!
Siblings receive a 10% discount
REGISTER HERE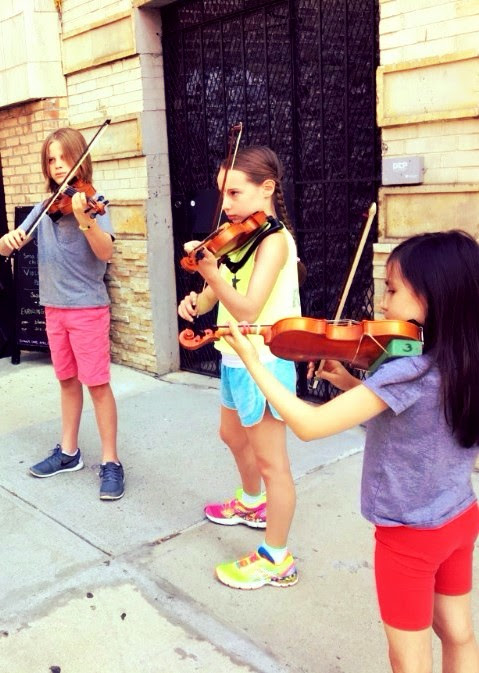 STRING JAM

CAMP
9-3pm
April

10-14
45 Tiemann Place
String Jam
Camp
, led by cello teacher, Reenat Pinchas, is open to string-players who are interested in improvisation, jamming in different styles, recording music, and learning how to read written out arrangements of contemporary and popular music.
Camp
meets
Monday,

April

10 through Friday,

April

14 
from
9-3pm
. Ideal for students age 7 and up.
Cost: $850/week
Register by

March 1

and we'll deduct $50 off tuition!
Siblings receive a 10% discount.